Gotion staff community fights the epidemic, Feidong community comes to thank you
2021-04-10 11:23:11
Gotion
Viewd

680
On the morning of April 10, five special guests, including Secretary Zhu Baohua and Deputy Secretary Lu Qingyun of the Party Branch of Xincheng Community in Dianbu Town, Feidong County, visited Gotion High-Tech in Hefei City. On behalf of all the residents of the community, they sent a letter of thanks and a silk banner to Liu Guogang, an employee at our company, for his outstanding contribution to pandemic prevention and control in the community.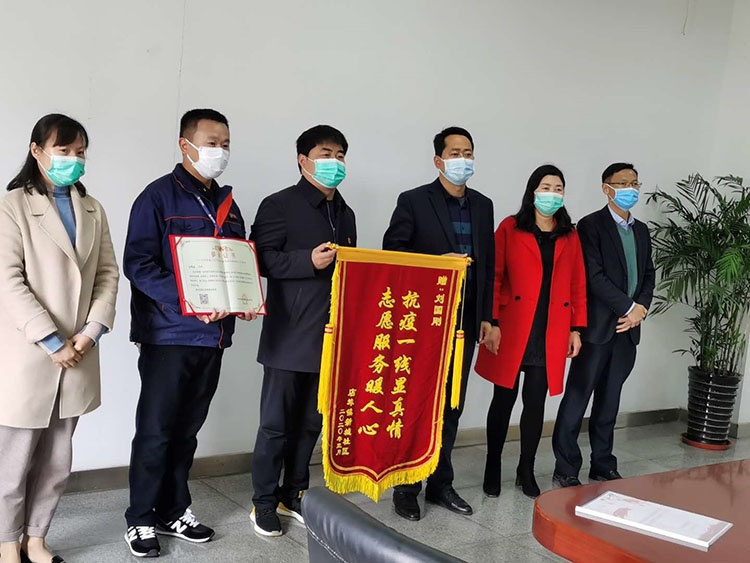 After having spoken to the community leaders, the leaders and employees of Gotion High-Tech learned that Liu has been on duty in his community since February 11. The heartfelt Letter of Thanks reads: During the Spring Festival of 2020, we witnessed the start of the COVID-19 pandemic. Our community was confronted with exceptional difficulties in pandemic prevention and control, with shortages in both materials and personnel. During this critical period, Liu Guogang, an employee of Gotion High-Tech, volunteered to join the pandemic prevention and control team at Xincheng Community. Since early February, when our community was put into closed-loop management, Liu has been on duty, working for more than ten hours every day from 7:00 am to 10:00 pm. He has been responsible for measuring and registering the temperature of residents entering and leaving the community. He also cooperated with the community to engage in the work of serving the residents, for example, buying food and delivering supplies for residents under quarantine, purchasing medicines and daily necessities for the elderly, and donating supplies to the community. Now, thanks to all his hard work, he has become known as "the most warmhearted volunteer" by the staff of Xincheng Community.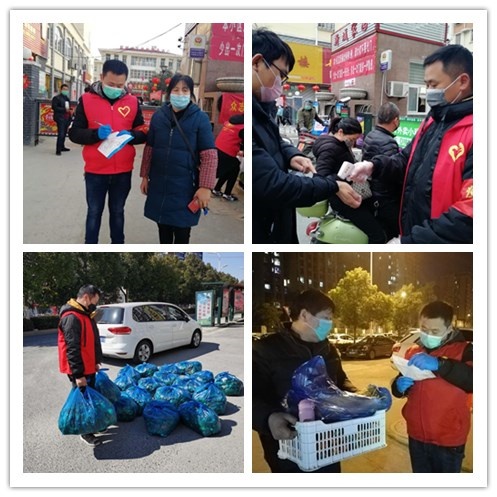 Liu engaged in pandemic prevention and control work, as well as other service work, during the pandemic

The Letter of Thanks also praised Liu for his bravery, courage, and assertiveness during the pandemic, demonstrating the responsibility and courage of young people in the new era. As the pandemic prevention and control measures have been alleviated, the community leaders visited Gotion High-Tech bringing a silk banner and a big "thank you" from all the residents in the community. They sincerely asked the company to praise excellent employees like Liu and thanked Gotion High-Tech for cultivating excellent young people in the new era.