Gotion High-Tech Zhang Hongli: Lithium Industry Seeks Low Carbon Development and Gotion High-Tech Contributes to "Carbon Neutrality"
2021-12-21 16:44:16
Gotion
Viewd

1076
The World Economic Forum & Future Automotive and Mobility Conference took place on December 21. Ministerial guests from China, Israel, and Singapore, dozens of representatives of industry think tanks, and international organizations, as well as leaders from the automotive, transportation, and energy industries discussed future industry trends online and offline.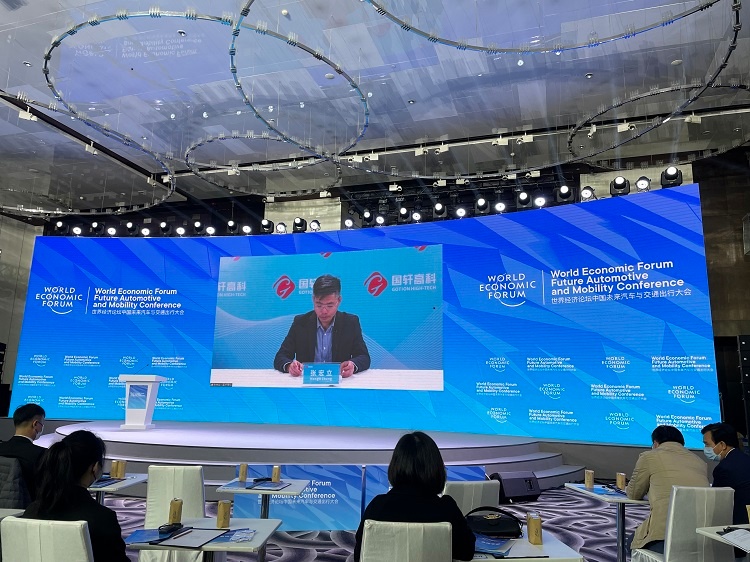 Vice President of Gotion High-Tech's Engineering Research Institute Dr. Zhang Hongli took part in the "Low Carbon Transformation: Collaborative Development of Automotive, Energy, and Transportation Sectors" forum via video call. He delivered an insightful keynote speech titled "Lithium Industry Seeks Low Carbon Development and Gotion High-Tech Contributes to 'Carbon Neutrality'" and talked about the current status of Gotion High-Tech's low-carbon development along with its plans for the future.
Dr. Zhang said that there was industry consensus for the implementation of the carbon peaking and carbon neutrality policy and promotion of renewable energy but stressed that whether the power was solar or wind, solutions still needed to be developed for energy storage: Efficiency of energy conversion needs to be improved and the cost of energy storage reduced. Therefore, lithium-ion batteries as energy storage carriers have become a key link. In this regard, Gotion High-Tech, whose core business is lithium batteries, is well-positioned to help achieve the carbon peaking and carbon neutrality goals in three important ways.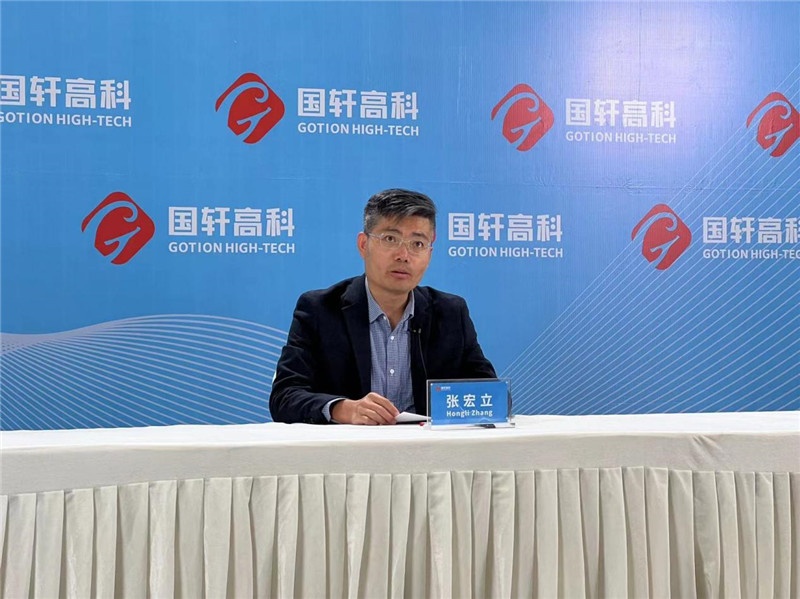 First of all, Gotion High-Tech is ready for the global era of electrification and steps up the electrification of vehicles. So far this year, the production and sale of new energy vehicles have hit new record highs. The development of new energy vehicles is conducive to reducing carbon emissions and is an important step in promoting carbon neutrality in the transportation sector and achieving carbon peaking and carbon neutrality goals.
Gotion High-Tech strives to provide the new energy vehicle industry with quality lithium battery products at affordable prices through continuous technological research, development, and innovation. At present, the production of both lithium iron phosphate and Ni-rich ternary batteries continues to set new records. In the cutting-edge field of solid-state battery technology, the company has successfully developed battery products with an energy density greater than 360 Wh/kg, recognized by high-end automotive manufacturers and designated for project supply review.
In addition, Volkswagen Group China's strategic investment in Gotion High-Tech has essentially come to fruition, with cooperation between the two sides looking to gather further steam. The company has also earmarked production management, quality control, and business expansion for further progress. In the future, the two parties will join hands to develop new battery technologies to embrace the global electrification era.
The second point of importance is the company's promotion of electrochemical energy storage as a means of achieving carbon neutrality and carbon peaking goals. Driven simultaneously by low-carbon goals and the market itself, the development of renewable energy sources such as photovoltaic and wind power into viable alternatives to fossil energy is essential to help China realize its peak carbon dioxide emission targets. The new energy + energy storage model will provide strong support for the large-scale development of renewable energy and grid connection. The energy storage system is the key to energy storage and conversion, can improve the security, flexibility, and adjustability of multi-energy systems, and is the heart of energy Internet building efforts.
Gotion High-Tech was an early comer to the energy storage scene, with an Energy Storage Division officially established in September 2016. The company's energy storage business has developed rapidly in recent years, working together with Huawei, China Tower, China Power Investment Corporation, Shanghai Electric, SGCC, and other companies and organizations on energy storage projects and businesses.
Additional energy storage projects are likewise being promoted and applied across the company's bases of operation. By 2025, the company's battery capacity is expected to reach 300 GWh. In the face of the considerable capacity plan, Gotion High-Tech has turned to a strategy to improve battery performance and reduce energy consumption in the production process through technology. The company is also intent upon developing new energy power generation and energy storage in the western region to create a zero-carbon emission base for new energy vehicle materials.
Finally, the company has also set its sights on improving battery echelon utilization and the resource recovery system to create a circular economy and contribute to carbon emission reduction. Industry institutions predict that the rapid growth of market demand for new energy vehicles in recent years will hurry on the approach of the power battery end-of-life peak and the emergence of a valuable power battery recycling market.
Construction on Gotion High-Tech's Yichun base and Feidong Gotion Battery Material Base kicked off one after another in 2021 in an attempt to create a closed-loop in the lithium battery industry chain and ensure the stable supply of upstream raw materials and the efficient recovery of downstream scrapped batteries. In its effort to build an ecological chain covering the entire power battery life cycle, the company has invested in projects spanning front-end raw materials for lithium-ion power batteries, lithium battery echelon utilization, and battery recycling.
The Department of Energy Conservation and Comprehensive Utilization of the Ministry of Industry and Information Technology (MIIT) released a List of Enterprises Complying with the Standard Requirements for the Comprehensive Utilization of Decommissioned Nev Power Batteries (Third Batch) on November 23, 2021, and Hefei Gotion was on that list.
Additionally, the company's self-developed, full-component recycling technology can perform efficient, safe, and harmless treatment of scraped power batteries, with a comprehensive recycling rate of battery components exceeding 85%. The technology mitigates the problem of environmental pollution, ensures resource security, reduces regional energy consumption and carbon emissions, and brings huge environmental and economic benefits.