Fudan University and Gotion High-Tech Establish Advanced Battery Technology Joint Research Center
2023-08-10 17:32:39
Gotion
Viewd

282
On August 9th, the Fudan University&Gotion High-Tech Advanced Battery Technology Joint Research Center was officially established and inaugurated at Fudan University's Jiangwan campus. According to the agreement, both parties will collaborate on joint research and exchanges around projects such as sodium-ion batteries, thermal insulation materials, LMFP materials and other advanced materials and battery technology.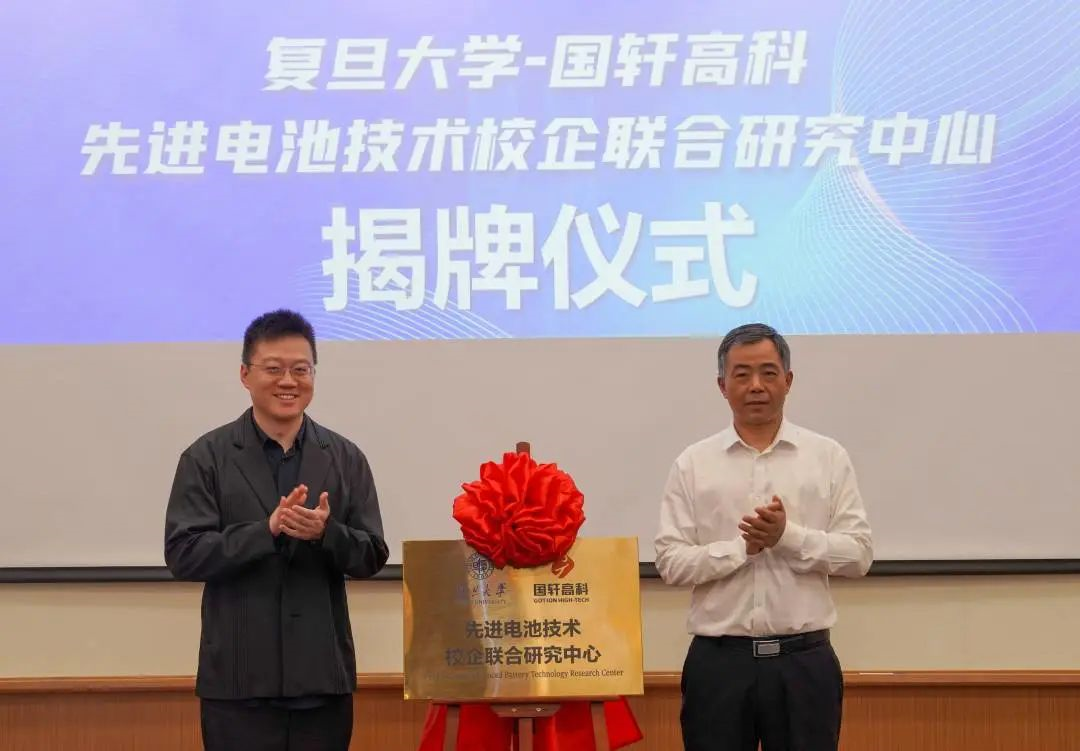 Ma Yugang, Academician of the Chinese Academy of Sciences, President of the Institute of Science and Technology&Assistant to the President of Fudan University, as well as Cheng Qian, Executive President of Gotion Global, unveiled the joint research center. Ma Yugang stated that the establishment of the Fudan&Gotion Advanced Battery Technology Joint Research Center will accelerate Fudan University's technological innovation and outcome transformation. Cheng Qian expressed that it is a milestone event in Gotion's collaboration with world-class universities.
The collaboration between Gotion High-Tech and Fudan University began in August 2022. Over the past year of cooperation, various project teams at the joint research center have been engaged in regular in-depth exchanges and cooperation, such as Anode and cathode materials for sodium-ion batteries, pre-lithiation technology research, thermal insulation material development, LMFP material research, and high-safety, high-performance composite cathode material development. Several R&D projects are progressing well and some have made breakthroughs.