Gotion High-tech and BASF Collaborate to Promote Battery Material Innovation
2023-07-10 10:18:24
Gotion
Viewd

499
On July 6, 2023, Gotion High-tech and BASF signed an MOU, aiming to combine their technological advantages and further strengthen cooperation in the field of material science, and jointly promote the innovation and technological progress of power battery materials.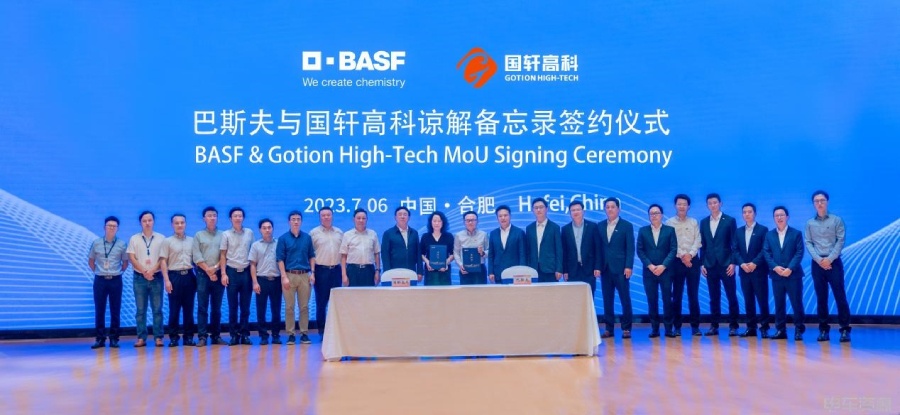 According to the MoU,Gotion High-tech and BASF will further expand their cooperation based on the existing partnership to jointly develop and promote the application of relevant chemical materials in the field of batteries, leveraging their strong core technologies. Both parties expect that through this deepened collaboration, they can collectively drive technological innovation and advance material science in the battery industry.
Dr. Jeffrey Lou, Chairman and President of BASF Greater China, stated that the power battery industry is one of BASF's key focus areas. BASF provides a comprehensive product portfolio for power batteries. In the field of power battery materials, their solutions can be applied to battery pack lightweighting, battery anode and cathode chemicals, and various binders for battery materials. There is still great potential for cooperation between BASF and Gotion, and they hope that both parties can continue to maintain innovative exchanges, explore new technological applications, and drive the development of the new energy power battery industry.
Mr. Li Zhen, Chairman of Gotion High-tech, stated that BASF is a leading company in the global chemical and materials field, while Gotion High-tech is a technology-oriented enterprise focus on battery research and production. Battery technology has progressed through a century of development and the market continues to expand. The global new energy industry is facing new opportunities and breakthroughs. Based on this, it is believed that the cooperation space between both parties will continue to expand. It is hoped that through this collaboration, both parties can engage in innovative research and cooperation centered around materials, jointly building an energy science system based on materials science and digital science.