Chinaplas 2023: BASF presents co-creations with Gotion for plastics journey
2023-04-06 11:17:11
Gotion
Viewd

954
At Chinaplas 2023, BASF presents co-creations demonstrating its efforts in improving how plastics are made and developing material solutions, including Spray transfer molding (STM) full plastic battery pack cover developed with Gotion. These solutions increase energy efficiency, extend product shelf life, and enable more sustainable applications in infrastructures for eMobility and renewable energy.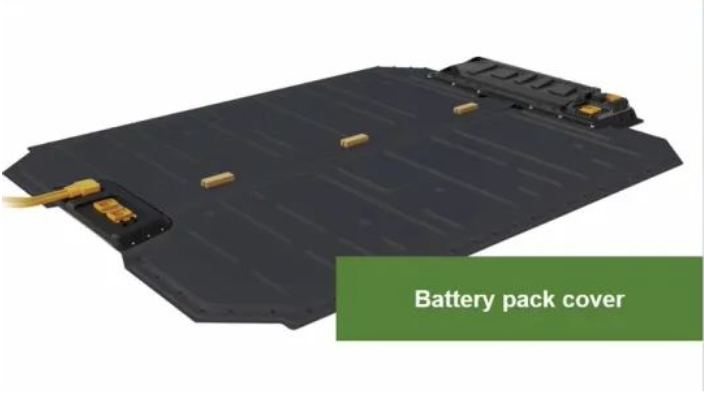 In the spray transfer molding (STM) full plastic battery pack cover developed with Gotion, the PU glass fiber composite technology significantly reduces the battery cover's density and weight. The part has also passed the air tightness test and submersion test. The material possesses superior strength and toughness, providing excellent protection for the battery cover. The STM solution has met the industry flame retardant test UL94 V-0 and GB38031-2020 and is widely recognized as the preferred material for electric vehicles. Further, the solution does not require pre-forming compared to traditional polyurethane composite molding processes. As such, the production process for the spray transfer molding (STM) polyurethane composite battery pack cover is more efficient. It is also a cost-efficient solution for local part manufacturers as the investment of the equipment and molds for new mass production projects is relatively low.
"Together with our customers, we are accelerating the plastics journey towards a more sustainable future. The co-creations also illustrate that collaboration from an early stage of product development, from design to material selection, simulation, and prototyping, helps to speed up time-to-market," said Andy Postlethwaite, Senior Vice President, Performance Materials Asia Pacific, BASF.
About BASF
BASF SE is a European multinational chemical company and the largest chemical producer in the world. Its headquarters are located in Ludwigshafen,Germany.The BASF Group comprises subsidiaries and joint ventures in more than 80 countries and operates six integrated production sites and 390 other production sites in Europe, Asia, Australia, the Americas and Africa. BASF has customers in over 190 countries and supplies products to a wide variety of industries.