Gotion High-tech and JEMSE of Argentina have Signed the MOU
2022-05-09 15:25:01
Gotion
Viewd

1575
Promoting the Layout of Globalization,Building a Complete Production Chain
Recently, Gotion High - Tech Co., Ltd. (Gotion for short) has signed the MOU online with Argentine company, Jujuy Energía y Minería Sociedad del Estado((JEMSE for short). The two sides have decided to start the comprehensive strategic cooperation in the local lithium mineral resources supply, lithium carbonate refinery construction, and the downstream business development, etc.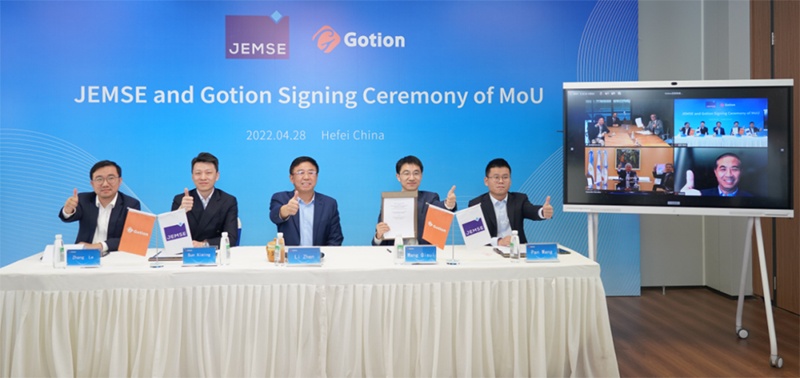 According to the MOU, Gotion High-tech and JEMSE will jointly build a battery-grade lithium carbonate refinery in the free trade zone of Jujuy province. JEMSE will provide the exploration and mining rights for the potential lithium mineral resources with an exploration area of about 17,000 hectares to ensure the resource supply. The two companies will also carry out the downstream business cooperation in the lithium battery industry, including cathode materials and battery manufacturing, and jointly tap the European and American markets.
Li Zhen, the chairman of Gotion High-tech, said that under the guidance of global carbon peaking and carbon neutrality strategy, Gotion High-tech is honored to cooperate with JEMSE to promote the scientific development and utilization of the lithium resources together. Hopefully both parties can carry out the cooperation in terms of the lithium carbonate resource guarantee and battery manufacturing production line construction in the early stages, and jointly promote the establishment of Gotion in Argentina, radiating to the South America and going global.
Morales, the governor of Jujuy, said that Gotion High-tech is a well-known enterprise in the global lithium battery industry and has rich experience in the production of lithium batteries. He hoped that Gotion would take the advantage of its technology to constantly improve the value of Jujuy's lithium resources and sell the products to the global market. Relevant departments of Jujuy will spare no effort to support Gotion in the local development and ensure the success of the project.