Chairman Mr. Li Zhen was invited to speak at the 6th Bloomberg New Economy Forum
2023-11-13 14:16:20
Gotion
Viewd

164
On the morning of November 10, Li Zhen, Chairman of Gotion High-tech, was invited to participate in the sixth annual Bloomberg New Economy Forum held in Singapore. He had a conversation with Reto Gregori, Deputy Editor-in-Chief of Bloomberg News, on the topics of energy change, energy storage industry development, and globalization.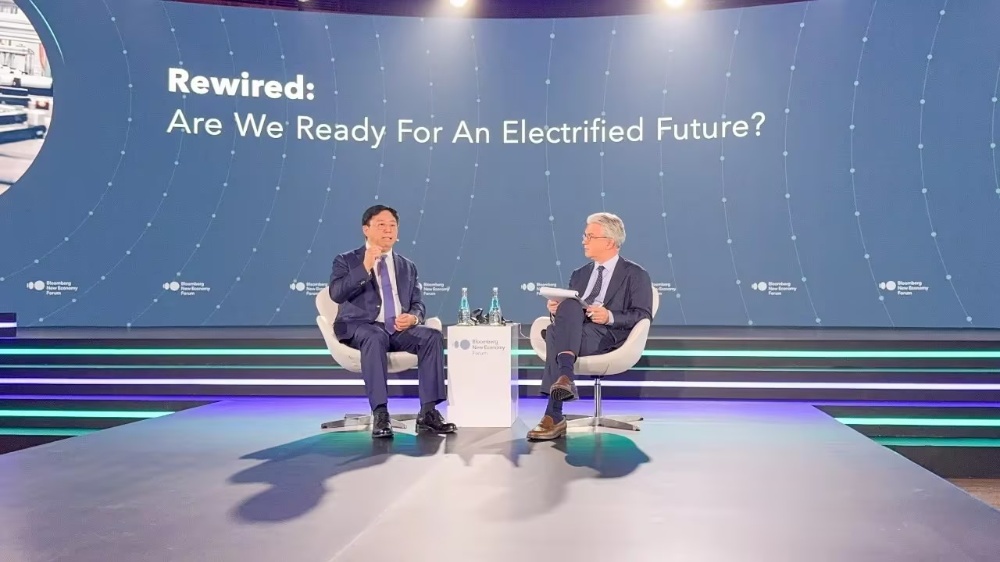 Bloomberg Innovation Economy Forum is an annual innovation economy forum founded by Mr. Michael R. Bloomberg, the founder of Bloomberg, in 2018, where global political and business leaders gather to address the world's economic changes and challenges.

Mr.Li Zhen said in the conversation that the change of energy continues to give rise to more industrial space, with the massive consumption of fossil energy brought about by environmental problems and resource shortages, the third energy change will inevitably come, that is, a new energy change based on solar and wind energy, energy storage. This is also the reason why he chose to enter the battery industry in 2006.
"I have full confidence in globalization." Li Zhen said. He believes that globalization is a general trend, and that global talent, knowledge and technology are moving to places where they are more needed. Under the wave of globalization, the law of the market is to rely on competition, not subsidies, the enterprise's own strength is the core.Gotion was the fourth-biggest battery maker in China in terms of shipments in 2022, and ranked the world's No. 8, according to SNE Research. In addition, technological progress is also the basis for long-term growth. In the process of rapid development of the EV industry, the industry will have a short-term retracement, but the future market space will be increasingly large.