Multi-national academicians discussed the development of new energy in Hefei, Gotion Astroinno batteries will be in mass production next year
2023-05-19 18:30:05
Gotion
Viewd

2744
Gotion High-tech's 12th Science and Technology Conference opens today
On the morning of May 19, the 12th Science and Technology Conference of Gotion High-Tech was held in Hefei, Anhui Province. 16 academicians from various countries, more than 100 famous experts and scholars attended the conference and exchanged ideas.On the opening day, Gotion High-Tech released the latest developed LMFP L600 Astroinno cell and battery pack, which pioneered the 1000 km range without NCM. During the forum, six academicians from China, the United States, Singapore, and Canada gave speeches on carbon neutrality and materials science.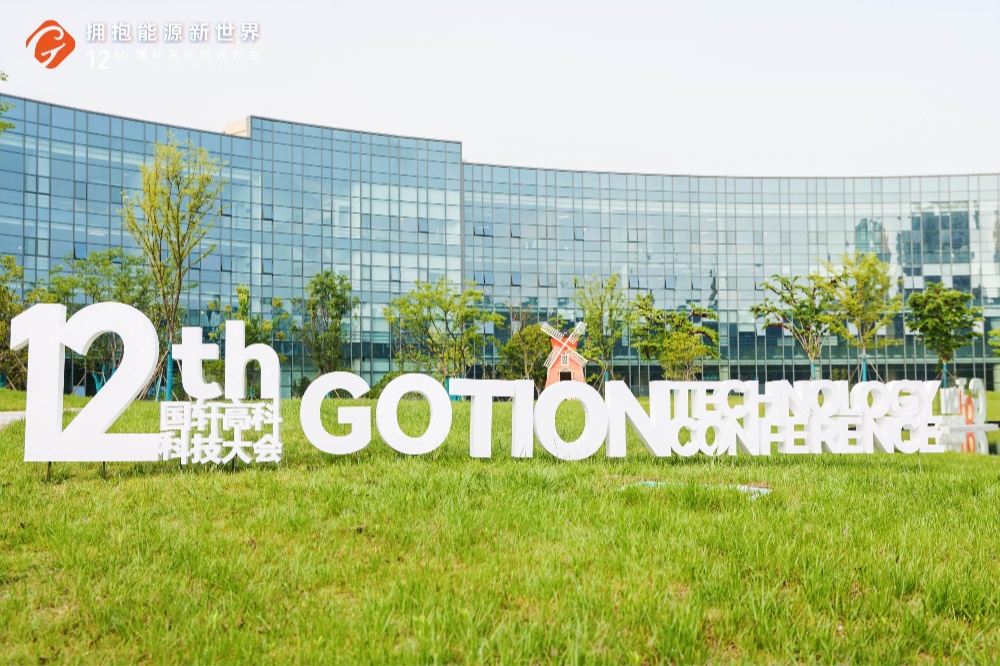 Guests delivered speeches, expecting synergy between Gotion and Volkswagen
At the opening ceremony, Olaf Korzinovski, executive vice president of Volkswagen China, and Aihua Yu, scretary of Hefei Municipal Party Committee, delivered speeches respectively.
Mr. Olaf Korzinovski said that China is a leading player in the electric mobility value chain and Volkswagen is investing extensively in electrification and digitalization, building strong partnerships with Chinese companies, as evidenced by its investment in Gotion High-Tech. Thanks to the R&D and manufacturing capabilities of Gotion High-tech, the partnership has made solid progress.The two companies are working together to develop new technologies, which makes electric vehicles with Gotion batteries more popular among customers.. Volkswagen is building a complete electric mobility ecosystem in Anhui Province, integrating Volkswagen's strengths in manufacturing, R&D, procurement, sales and software to promote new concept electrification and smart EVs.. He looked forward to the strong synergy between Gotion High-tech and Volkswagen China's entities in Anhui to drive the future development of electric mobility technology.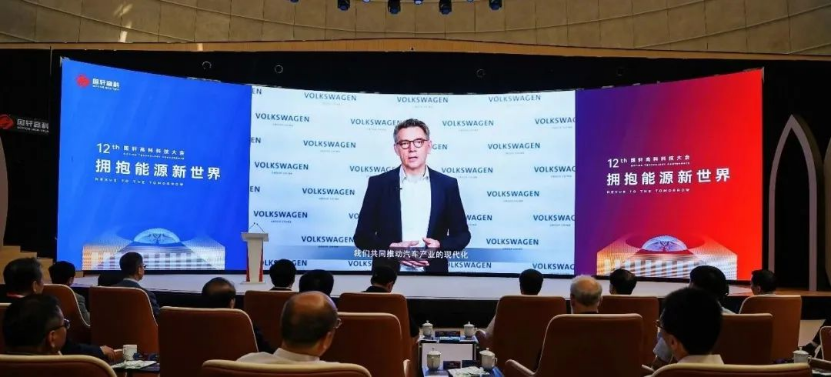 In the welcome speech of the opening ceremony, the chairman of Gotion High-Tech expressed that Gotion hopes to work together with global academicians and experts withinternational influence to focus on five major issues in the new energy digital intelligence transformation and upgrading, such as what is the driving force of the new energy civilization, how are the materials of the new energy civilization composed, how is the new energy civilization created, the digital direction of the new energy civilization, and where is the application system of the new energy civilization, to jointly promote the innovation of new energy industry and let green energy serve human development.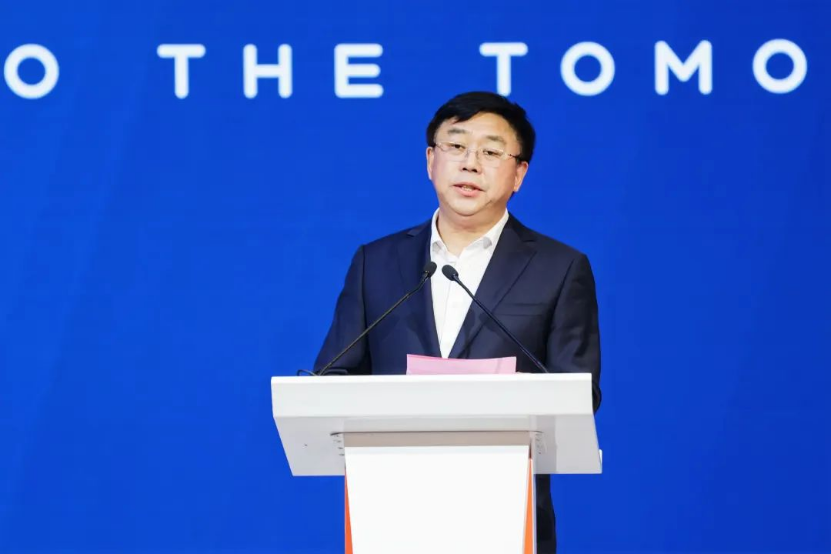 Academician discussed future battery technology innovation
"In my opinion, Gotion is a unique enterprise. I visited the technology center of Gotion High-Tech many years ago, and I was very surprised. I was impressed by the advanced and complete technology center that they invested RMB 1 billion to build, as well as the rigor of the whole R&D process." Minggao Ouyang, academician of Chinese Academy of Sciences and professor of Tsinghua University, said in the video speech on the same day: Over the years, Gotion High-Tech has seized the opportunity of LFP's great development and kept setting new records in the industry. Meanwhile, it has got great development by seizing the opportunity in upgrading LFP technology in power battery and energy storage battery. Moreover, Gotion High-Tech continues to break through itself and face the international market, setting up lithium industrial parks with many international companies in many countries, fully demonstrating Gotion High-Tech's broad-mindedness, broad vision, and dream of building a green home for mankind for global sustainable development.
In the afternoon forum on May 19, the Chinese Academy of Sciences Shigang Sun, Junhao Chu, Singapore Academy of Engineering Chinyang Lan, the U.S. National Academy of Sciences Héctor Abruña, the Royal Canadian Academy of Sciences, Jiujun Zhang, Xueliang Sun,the six academicians have delivered speeches one after another to discuss the carbon neutral background, the new energy field technology trends, the future direction of development of new electrical materials and battery materials and ion research and development and other hot topics.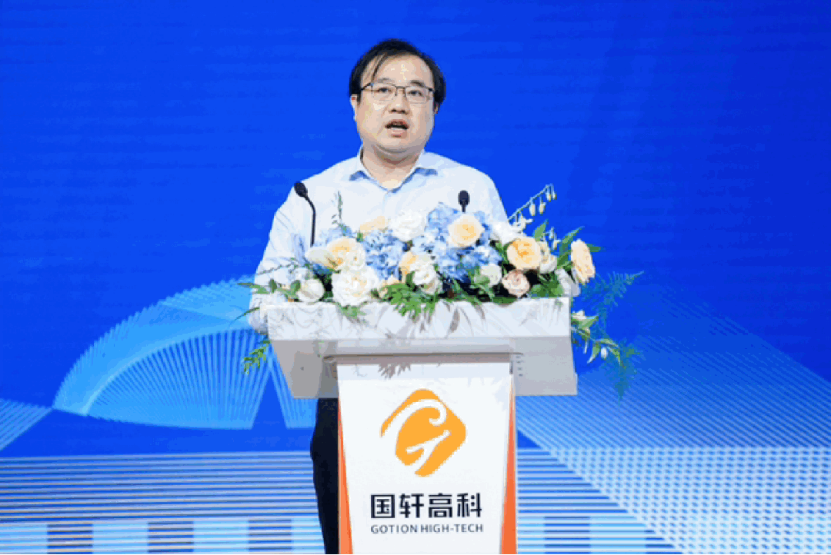 New product release:Astroinno L600 battery can achieve a range of 1000km without relying on NCM material
At the opening ceremony, Dr. Qian Cheng, the executive president of Gotion Global, announced the company's latest product, Astroinno L600 battery. Qian Cheng introduced that in order to break through the bottleneck of energy density of LFP battery, manganese doped as called lithium iron manganese phosphate(LMFP) was developed. Gotion has focused on the research and development of LMFP materials for the past decade. By utilizing co-precipitation,doping encapsulation technology, new granulation technology and new electrolyte additives, it has solved the problems of Mn leaching at high temperature, low electrical conductivity and low press density of LMFP batteries.In addition, the Cleveland Institute in Ohio, USA, has developed a new electrolyte for LMFP, which greatly improves the high-temperature cycling and storage performance. Using in-house developed LMFP materials and electrolyte, Gotion has successfully developed Astroinno L600 battery cell.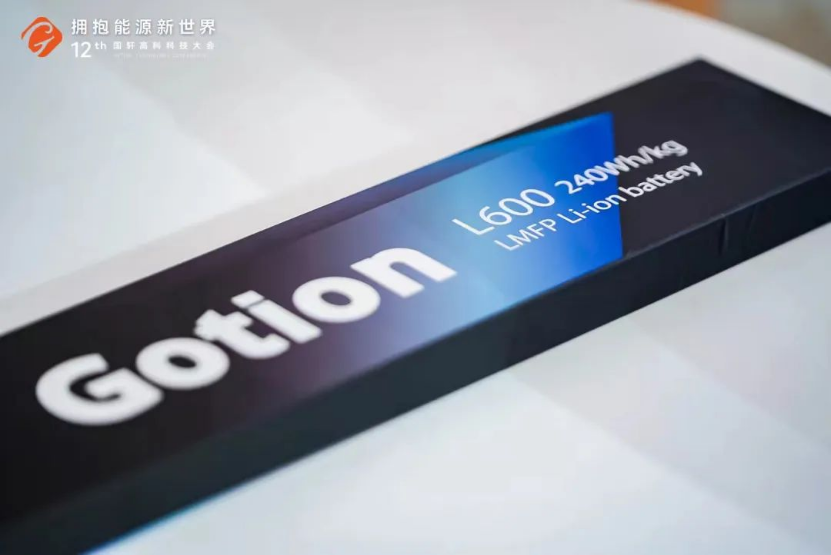 "Astroinno L600 LMFP cell achieves 240 Wh/kg in gravimetric energy density and 525Wh/L for volumetric energy density. It can achieve more than 4,000 cycles at room temperature and 1800 cycles at high temperature, easily achieves 18 minutes of fast charging, and pass all safety tests. Because of the high energy density of Astroinno battery, we can also achieve a range of 1,000km without relying on NCM material" said Cheng Qian, Gotion L600 battery cell are expected to start mass production in 2024.
Astroinno battery pack adopts the sandwich-structure double-sided liquid cooling technology and a minimalist design approach, which reduces the number of structural parts of the battery pack by 45% and lowers the weight of structural parts by 32%. The minimalist electrical design enables the length of the battery pack wiring harness to drop from 303 meters to 80 meters, which is only 26% of that of previous battery packs, but the volumetric cell to pack ratio has reached 76% and the pack energy density has reached 190Wh/kg, outperforming the energy density of NCM batteries currently on the market.In other words, without adopting the NCM battery system, Gotion High-Tech's Astroinno battery pack has achieved a range of 1000km for the first time in the industry, and achieves over 1800 cycles of 18-minute fast charging.
Incentives for science and innovation, more than 100 scientific researchers share 5 million bonus
On the evening of May 19, Gotion also unveiled the 2022 Science and Technology Achievement Award. 119 R&D personnel shared the 5 million prize money for their outstanding achievements in technological breakthroughs, industrial innovations, intellectual property rights and standard achievements. Among them, the development of Astroinno L600 battery cell won the Grand Prize of this year's Science and Technology Achievement Award.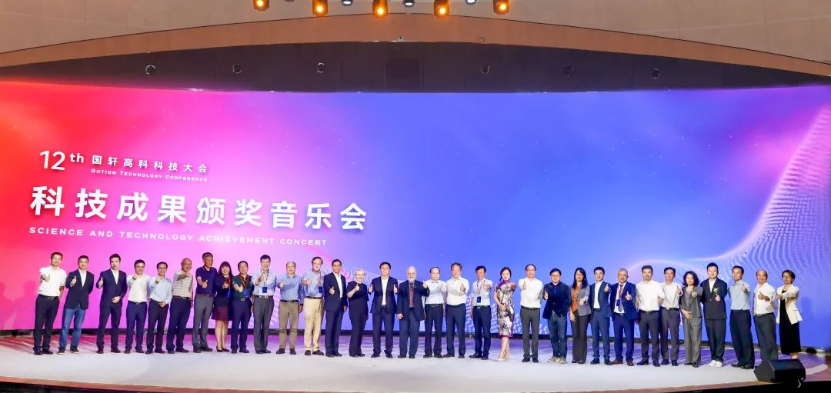 Mr. Zhen Li, chairman of Gotion High-Tech, said that the achievements of Gotion High-Tech in the field of science and technology research and development cannot be separated from the long-term concern and support of academicians, scientists, experts and scholars from all over the world to Gotion, which are thought-led and innovation-inspired, making our R&D achievements in the field of new energy increasingly fruitful. We hold the award concert to praise the efforts made by Gotion people in scientific discovery, technological innovation and engineering implementation, and also as an incentive to more scientific researchers, hoping that the R&D personnel will create more excellent achievements in the new stage and enter higher scientific halls.