[Media Spotlight]Building a Greener Supply Chain - How China's Gotion is Making Green Energy "Accessible and Sustainable"
2023-04-13 17:07:59
Gotion
Viewd

1007
Back when the Chinese battery manufacturer Gotion started in 2006, the concept of electric mobility was in its very early days. The lithium battery industry in the country was lagging behind the likes of Japan, South Korea, Europe and the United States. But that didn't stop founder and CEO, Li Zhen, who saw great prospects in the new energy industry.
"In the early days of the company, we first supplied lithium batteries to buses and other commercial vehicles, and were the first battery supplier of electric buses and electric taxis in Hefei City," Pan Wang, Gotion's Vice President and Secretary of Board of Directors, tells Auto Futures.
Gotion now operates in three main business areas: power lithium battery, energy storage, and power transmission and distribution equipment business, with the first two business lines accounting for more than 95% of the company's business.
"Gotion is the first listed private power battery enterprise in China. It was listed on the Shenzhen Stock Exchange in 2015. Now we have 20,000 employees around the world, among which more than 6,000 are R&D technicians, accounting for more than 32%," he says.
Gotion has become one of the most successful companies in the space, working with the likes of Volkswagen Group, Tata, VinFast, Geely Auto, Great Wall Motors and Chery Automobile.
The company has established eight R&D centres worldwide, located in China, the US, Germany, Singapore, Japan, and India.
"Gotion is one of the few power battery companies in the industry that has achieved a full industry chain layout. They are involved in everything from upstream lithium mines to battery raw materials, battery echelon utilisation, and material recycling."
According to Pan, being an early entrant in the space has had its own sets of benefits for Gotion.
"Firstly, we have more partners and collaborators, which allows them to leverage a wider range of expertise and resources. Additionally, Gotion has accumulated a wealth of industry experience and has a large team of lithium-ion experts and technical professionals with many years of experience. Furthermore, our intellectual property in this field, such as patents, inventions, publications and trademarks, is also in the leading position in the industry.
"Since Gotion's entry into the Li-ion battery manufacturing space, the industry has evolved significantly. There has been a greater emphasis on improving energy density, reducing costs, and increasing safety. Additionally, there has been a shift towards developing more sustainable and environmentally friendly battery technologies, such as solid-state batteries and recycling initiatives."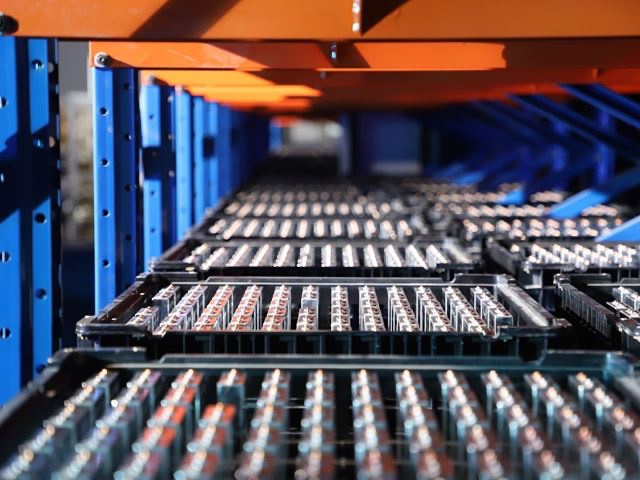 Developing a Green Supply Chain
According to Pan, the evolution of the industry has brought with it a fresh set of challenges that the company has had to overcome. For starters, Gotion is facing more and more competition in the industry. With faster technological advancements and stricter market demands, companies like Gotion must constantly innovate and improve their products to stay ahead of the competition. Moreover, there is a growing demand for green production across various industries.
Pan confirms that Gotion is tackling these challenges head-on by increasing investment in R&D, improving products, and promoting intelligent and green production practices. He strongly believes that by doing this, Gotion isn't just staying ahead of the competition, but is also benefitting partners, promoting growth of the industry and providing better user experiences to make people actively embrace electrification.
Today, Gotion has a global manufacturing presence with 14 production bases worldwide, of which 10 are in China, while the other four are in Germany, India, the US and Vietnam.
"According to our plans, by 2025, our production capacity will reach 300GWh, with 100GWh of that capacity being located overseas,It will be mainly distributed in Europe, the Americas and Southeast Asia."
While the battery space has seen many advancements, the debate surrounding the use of lithium and other rare earth minerals in Lithium-ion batteries cannot be ignored.
"Gotion highly values environmental issues and is committed to promoting green production while actively developing a green supply chain. We hope to make lithium-ion batteries safer and more environmentally friendly through our own improvements, ultimately serving the world in a more sustainable way," says Pan.
"We believe that battery reuse and recycling is an important aspect of this effort, and we are actively working towards this goal. In China, we have established a battery recycling base in Hefei, Anhui Province. At present, we have built a production line with a capacity of 50,000 tons of waste batteries. 20,000 tons of waste materials, equivalent to 1.6GWh of batteries, have been recovered in 2022. It is expected to build production lines with a processing capacity of 500,000 tons by 2025."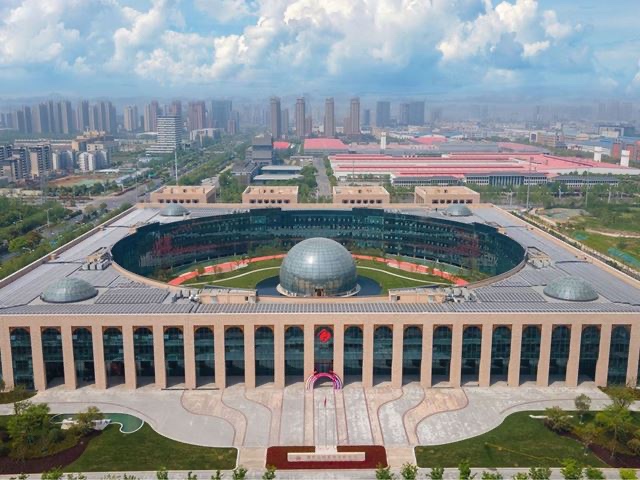 A Demand for High Quality
When asked about what the future looks like for battery technology, Pan says: "We believe that the future of battery technology will be characterised by batteries that are safer, have longer range, longer lifetimes and are sustainable. As the industry continues to mature and manufacturing technologies become more advanced, we also expect to see greater product adoption and wider application of battery technology."
"We are optimistic about the future of the EV battery space. As electric vehicles become more mainstream and consumer demand continues to grow, we expect to see a corresponding increase in demand for high-quality, reliable batteries," he adds.
As our conversation turned towards what the future looks like for the company, Pan says that Gotion has always regarded, "make green energy accessible and sustainable" as the company's highest strategic mission. It has formulated strategic goals for the next five years and medium-to long-term.
"In the next five years, the company plans to focus on innovative research and development of stronger and safer battery technology, carry out new production and material layouts, create a full industry chain ecological system covering the battery life cycle, and achieve strategic goals of 300GWh production capacity by 2025, world-class technical capabilities, domestic power battery market share of no less than 20%, and energy storage market share of no less than 10%," he affirms.
In the next ten years, the company plans to grow into a leading enterprise in the power battery industry with international influence.
"Our long-term growth strategy is to realise the transformation from batteries to energy storage to electricity, and to achieve the integration of the whole industry chain related to energy," concludes Pan.