Gotion ships over 1GWh of energy storage products to the US market
2023-04-10 16:26:11
Gotion
Viewd

1080
Gotion High-Tech, a leading lithium ferro phosphate (LFP) battery manufacturer, today announced its energy storage division has shipped over 1 GWh of energy storage products to the US market. Gotion promotes energy storage products such as battery cells, modules, packs, racks, and DC battery containers globally and is growing the US customer base for its products. Gotion recently also completed UL certification (UL 1973 and UL 9540A) for its next generation 300Ah prismatic cell, primarily developed for ESS applications in the US.
For the US Utility scale market, Gotion most popular offerings are the fully integrated 20ft DC battery container solutions that are factory assembled and directly shipped to be deployed at a customer site. These DC battery containers are paired with industry leading energy storage inverters to support 2, 4, 6 and 8hr energy storage applications. The 20ft battery containers come in 2 variants, with the rated capacities for the air-cooled version being 2.7MWh and the rated capacity of the liquid cooled version being 3.38MWh. The products are designed specifically for the US market, completing UL 1973, UL9540A certification and meeting NFPA requirements.
The batteries also come fully pre-integrated at Gotion production facilities significantly reducing installation and commissioning time on the field. Gotion also provides a 5-year standard product warranty, that can be extended to 20yr performance guarantee based on application scenarios. Besides DC containers, Gotion also promotes battery cells, modules, and racks, for Gotion customers to integrate.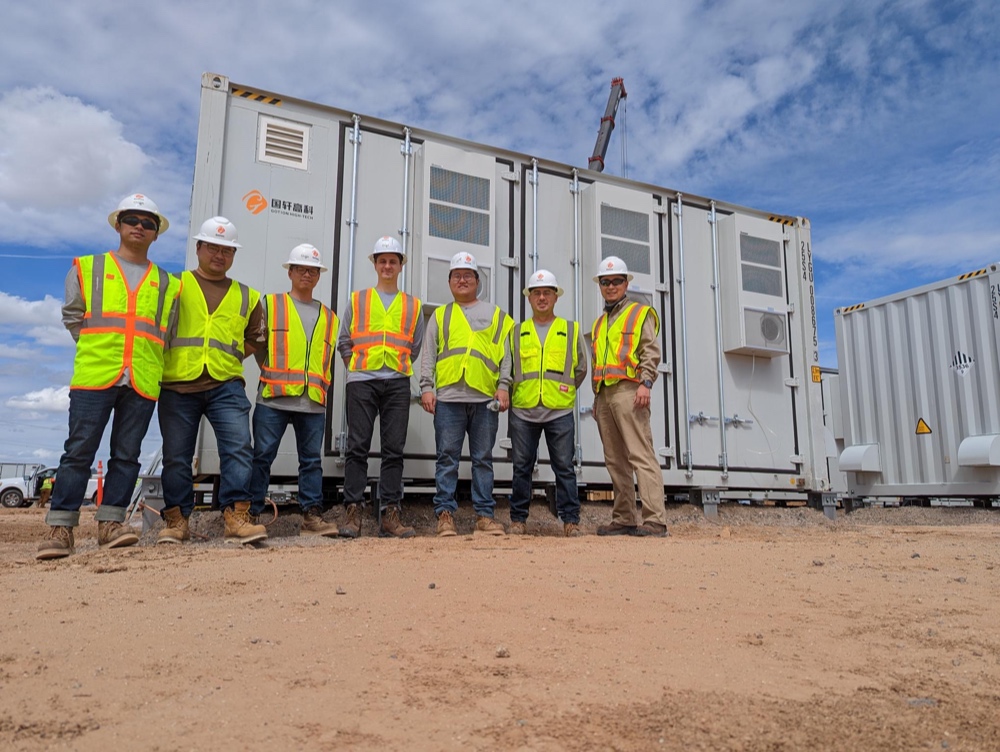 "According to BNEF, the US energy storage market is projected to grow 15-fold by 2030. With a growing customer base and planned ESS US production, Gotion is well positioned to support the growing demand we see for ESS systems" Vikash Venkataramana, Vice President of Energy Storage Systems of Gotion Global. Besides a strong customer base, Gotion has also invested on R&D and product development here in the US market. In 2017, Gotion acquired BASF's electrolyte division in Independence, Ohio and has since grown its R&D capabilities both in Independence, Ohio and at its US headquarters in Fremont. Gotion is also actively looking at expanding manufacturing facilities here in the US to localize US production for the US market.
As a frontrunner in large scale LFP battery manufacturing, Gotion has developed expertise from upstream raw materials such as precursors, positive electrodes, negative electrodes, copper foils, separators, electrolytes, all the way to battery recycling, establishing material to product expertise. Alongside expertise, Gotion is proven global large volume Tier 1 battery manufacturer that is bankable.