German-China Automobile Congress 2021 Focus — Zhang Hongli from Gotion High-Tech: Reliability, Low Cost, and Sustainability Should be the Focus
2021-10-19 16:50:27
Gotion
Viewd

935
The 5th German-China Automobile Congress 2021 was held in Changchun on October 19. The congress was organized by the Investment Promotion Agency of the Ministry of Commerce, Changchun Municipal People's Government, China FAW, and the Department of Commerce of Jilin Province, and co-sponsored by Germany-based automotive BerlinBrandenburg e.V., automotiveland.nrw e.V., and Automotive Agentur Niedersachsen. With "Innovation for a Green Future" as its theme, the congress invited guests from political, academic, and industrial circles to discuss macro trends, opportunities for cooperation, and the changes and impacts of the automotive industry in the context of carbon neutrality – topics of common concern to China and Germany and the automotive industry as a whole. In the afternoon of October 20, Director of Gotion High-Tech, Vice President of the General Institute of Engineering, and President of the Central Academy of Sciences Dr. Zhang Hongli delivered a keynote speech titled "Development and Industrial Application of Gotion High-Tech's High Energy Density Battery" at the Power Battery Sub-Forum: Energy Density Session. It is Dr. Zhang's belief that while the industry pursues the ultimate performance, it must focus on reliability, affordability, and sustainability.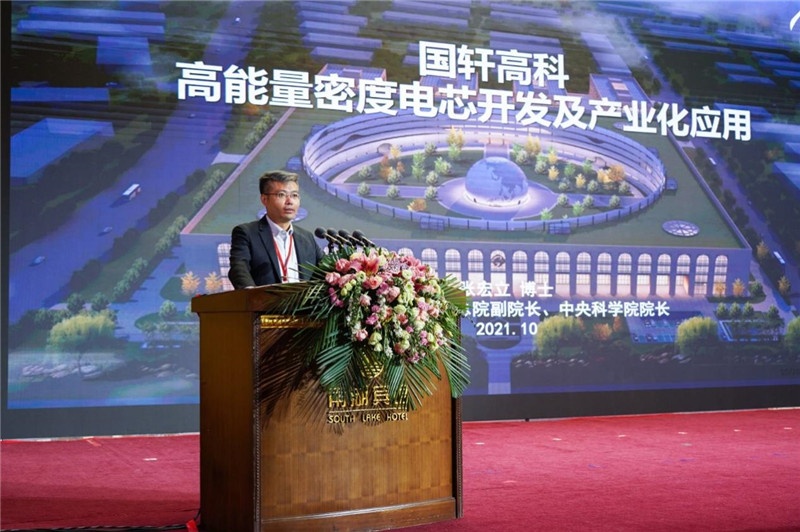 Breakthroughs in products and technologies
Ternary batteries with an energy density of 300 Wh/kg have been successfully installed in several models
Dr. Zhang said that Gotion High-Tech, a leader in power batteries, was focused on technology innovation for power batteries. At present, the single-cell energy density of Gotion High-Tech's lithium iron phosphate (LFP) batteries has exceeded 210 Wh/kg. The product is unique in the industry for achieving 210 Wh/kg without the use of silicon negative electrode and other related technologies. Based on Gotion High-Tech's current experimental data, the energy density of an LFP single cell may surpass 230 Wh/kg in the future.
Gotion High-Tech's ternary batteries have achieved a single cell energy density of 300 Wh/kg and a system energy density of 200 Wh/kg. They have not only been certified by the Ministry of Science and Technology but have also been successfully installed in a number of models, such as Changan Oshan, Cosmos EV, BAIC EX3, and other mid-to-high-end passenger cars, such as MPVs and SUVs. This can be attributed to Gotion High-Tech's years of technology accumulation and innovation in the battery field.
Dr. Zhang also highlighted the square power cell, which has a continuous and pulsed discharge capability of over 30C and 90C and a cycle life of no less than 1,500 weeks at a continuous 20C. The aforementioned results are based on Gotion High-Tech's powerful verification platform. Gotion High-Tech currently enables full space and lifecycle characterization at the material, cell, and system levels.
Human resources and material planning
A Strong reserve for achieving 300 GWh capacity by 2025
Gotion High-Tech currently employs over 2,300 researchers, including over 200 Ph.D. holders and study abroad returnees. Researchers account for more than 25% of the total workforce. Gotion High-Tech's R&D staff is expected to exceed 5,000 by 2025. Gotion High-Tech boasts eight R&D centers around the world and has established three verification platforms for materials, cells, and systems, as well as four verification bases in Xinzhan, Lujiang, and Baohe in Hefei and Jiading in Shanghai.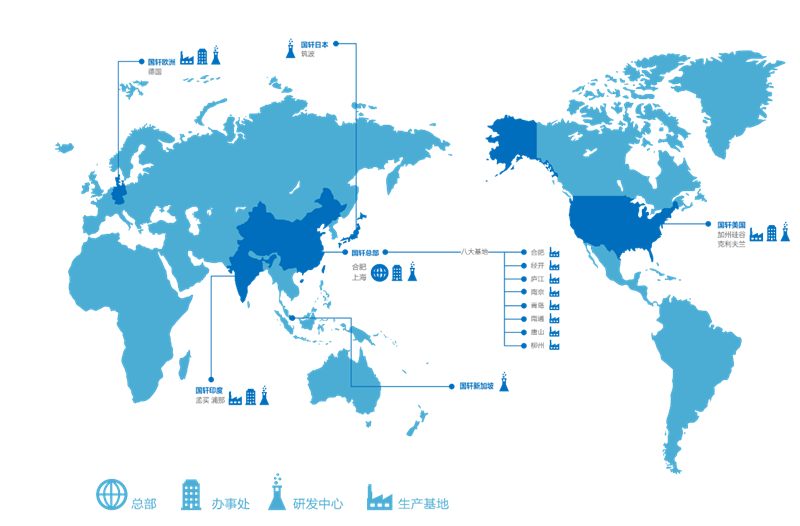 The penetration rate of new energy vehicles in the overall auto industry has reached 11%, with many companies releasing their respective capacity plans and the industry developing healthily and rapidly. Gotion High-Tech initially plans to achieve a capacity of 300 GWh by 2025.
Capacity of this magnitude requires strong and systematic technical and resource support.
"This year, with the rapid growth of the industry and the overall tension in the industrial chain, we feel even more keenly the importance and necessity of vertically integrating the industry chain and exercising firm control over each link. "Gotion High-Tech has carried out systematic planning in upstream mineral resources, in the four main materials, positive and negative electrode materials, electrolyte, and diaphragm, in battery manufacturing, module technology, BMS technology, and power battery recycling technology and equipment."
Besides resource planning, the support of technology remains essential. Gotion High-tech continues to invest over 50% in materials science, 30% in cells, and 20% in products, which is the key to its competitiveness over the years. Gotion High-Tech's continuous progress in the field of battery materials ensures that it leads the industry in terms of scale and technology in the industrialization of lithium iron phosphate batteries. In terms of ternary batteries, Gotion High-Tech is involved in medium, low and high nickel to low cobalt and cobalt free batteries. In terms of forward-looking technologies, Gotion High-Tech is already working on solid-state and semi-solid-state technologies to address the intrinsic safety issues of high nickel ternary cells.
Cooperation with Volkswagen
Dr. Zhang firmly believes that China's new energy vehicle industry will lead the world
Finally, Dr. Zhang also talked about the latest developments in the collaboration between Gotion High-Tech and Volkswagen, which is of wide concern across the industry. "Volkswagen has furnished Gotion High-Tech with senior talent from various segments such as production, quality control, and industry chain. In this context, Gotion High-Tech carries out and accelerates comprehensive integration and deepens reform with the goal of gradually becoming a lithium battery enterprise with global presence." Gotion High-Tech's standard battery cell project, which is Volkswagen's first designated R&D site, is also progressing well, with technology development and capacity planning on track. "On the other hand, of course, we are not just joining forces with Volkswagen but with every member of the public and every consumer of new energy embracing the era of global electrification."
In the final roundtable dialogue, which centered on the theme of "How much battery energy density does an electric vehicle need?", President Zhang also shared his thoughts on the future development of battery technology.
He contended that the future of lithium batteries may not necessarily point to the ceiling of energy density but rather to the pursuit of more balanced performance, such as low-temperature discharge capability, cycle life, fast charging performance, and safety performance. In this way, the virtuous cycle of the market will be achieved.
As always, Gotion High-Tech has firmly chosen the lithium iron phosphate route. It is a path Gotion followed even when subsidies for ternary batteries were high because it has always been believed that for the electric vehicle industry to thrive, it must be sustainable, low-cost, safe, and reliable in terms of resources.
In the longer term, the development of the electric vehicle industry needs lithium iron phosphate technology. That many high-end electric vehicle brands such as Tesla and NIO have turned to lithium iron is already an indisputable fact. "We are not against high nickel. In the future, high-end luxury models and models that pursue ultimate performance may use high-nickel batteries, but it must be on the premise of solving safety problems."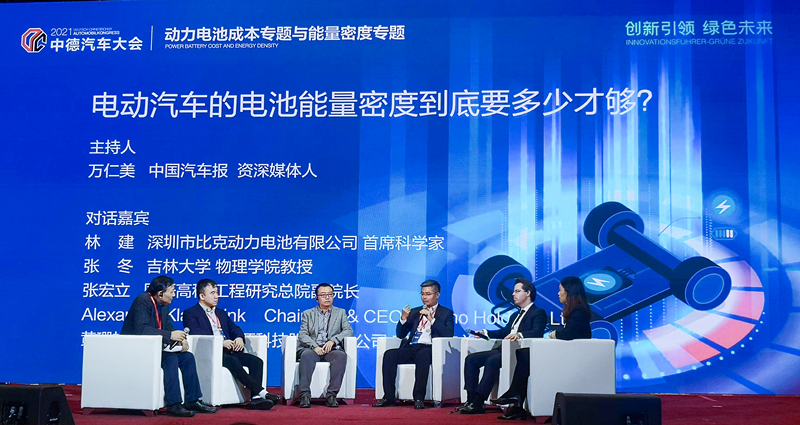 "We are decidedly optimistic that China's new energy vehicle industry will lead the world," Dr. Zhang said in conclusion.