Hefei Gotion Becomes Member of the Carbon Neutrality Committee of China Energy Conservation Association
2021-12-27 00:00:00
Gotion
Viewd

791
On December 8, the First Carbon Neutrality Industry Conference, hosted by the Carbon Neutrality Committee of China Energy Conservation Association, was held at the Boao Forum Asia International Convention Center. At the meeting, Gotion High-Tech was accepted as a member of the committee and was issued a certificate of honor.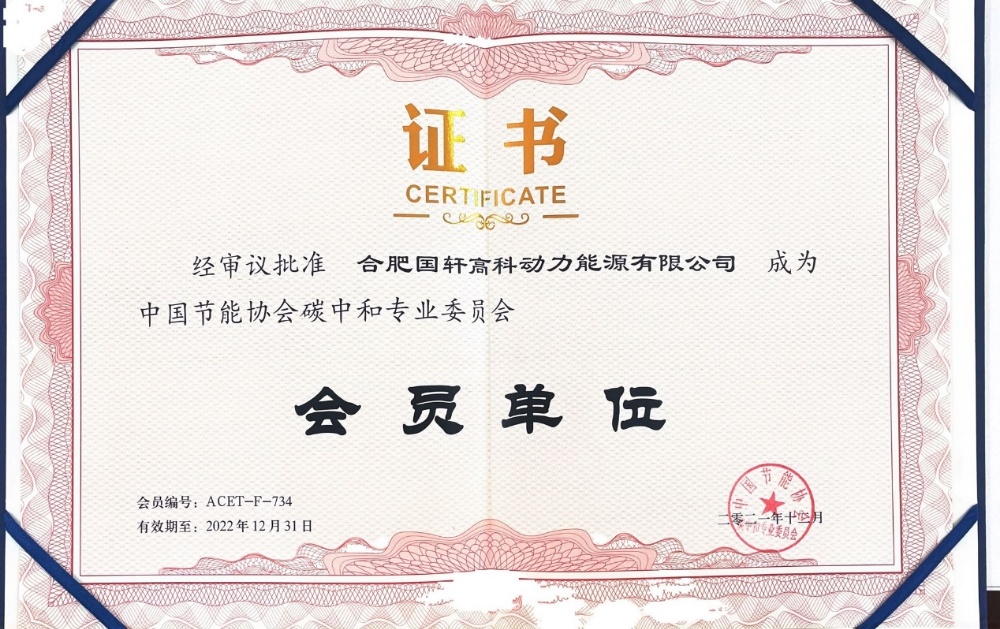 Under the theme of "Carbon Neutrality—Lead the Great Changes of Development", the conference invited leading figures of the low-carbon and energy-saving industry with innovative thoughts and forward-looking insights to discuss the future of neutrality and how green and low-carbon circular development can be achieved.

In addition to the brilliant speeches from all the experts, the conference also issued the Initiative for Chinese Enterprises to Shoulder the Social Responsibility for Carbon Neutrality, released the Joint Declaration of Carbon Neutrality Self Discipline Norms, collected solutions and typical cases of "zero-carbon" technology to promote the experience of carbon neutrality pilot areas, and launched the compiling project of "Chinese Enterprises' Carbon Neutrality Social Responsibility Research Report".